How To Analysis Long-Tail Keywords?
Today in this article I will tell you about Long-Tail Keywords.
What is a long-tail keyword? How to do long-tail keywords search and use it to increase blog or website traffic.
So let's start …
What is the long-tail keyword?
Long-tailed keywords that contain keyword phrases that include 4 or more words.
"How to make an internet site on WordPress" is a good model of a long-tail keyword."
When you optimize your site with such keywords, you get a good result and the competition on such keywords is also very less.
Long-Tail vs Short-Tail Keywords
Search phrases less than three words are known as Short tail keywords.
"How to design a website" could be an example of short-tail keywords.
Short-tail keywords have an extremely higher search volume than long-tail keywords.
In such a position, if you are pondering about targeting your website with short tail keywords, then stop a moment. Here are some tips you should recognize.
Assume a user has to design a website on WordPress and he examines Google "How to create a website" which is a short tail keyword, then Google is about to make a website on different platforms (WordPress, Joomla, Drupal, Blogger, etc.) The search result will be shown.
This clearly shows that short tail keywords do not provide the correct search results. Besides, there is also a lot of competition with them.
But after you optimize your content with the long tail keyword "how to design a website on WordPress" then the possibilities of your site generating a search result will increase. Most significantly, they rank well in SERPs because of their low competition.
So for optimizing your site and for more organic traffic, opt for long tail keywords (how to create a website on WordPress) instead of the short tail (how to create a website).
Benefits of Using Long-Tail Keywords
There are many benefits to using long-tail keywords. What I stated above isn't enough.
Do you understand more than half the search is made by Long tail keywords? Even if you do some searching, you'll be practicing long-tail keywords.
If you do not wish to lose traffic to your website or blog, then use long tail keywords.
Here are some of its benefits below:
1. Ease in ranking
Long-tail keywords rank easily in search engines. There is plenty of competition on Head keywords (single word). But due to low competition on long tail keywords, they rank well in search engines.
2. Target helps in getting traffic
Long-tail keywords are descriptive. If you would like to urge an audience for your website, then long tail keywords will assist you tons.
3. Better Conversion Rate
Users search for anything using long-tail keywords. Reason: They are descriptive and provide better results. However, you can't get long traffic and a more reliable conversion rate by long-tail keywords.
4. Long Tail Keywords also help you rank on Short Tail Keywords
If you also want to rank on the short tail keyword, then a long-tail keyword will help you during this time. It also includes short-tail keywords.
5. Perfect for Competitive Niches
As I already said, there is very little competition on Long Tail Keywords. Competition is extremely high in some niches that make it very troublesome to rank in this niche. Therefore, if you would like to remain out of the competition, then optimize your website with Long Tail Keywords.
6. Easy to Optimize
It is more beneficial to optimize content by long-tail keywords than short-tail keywords. Because they provide more satisfying user expertise and it belongs to on-page SEO.
How to Research Long Tail Keywords?
You can easily research the Long Tail Keyword with the help of a short-tail keyword.
Now you must be thinking how?
When you search in short term in search engines or keyword research tools, in long term you will see some suggestions or results, which you can use as long-tail keywords.
Let me show you some examples here,
Visit Google.com first. Enter your short tail keyword here. This can show you some suggestions as long-tail keywords.
As you'll see within the screenshot above. You can utilize them as long-tail keywords in your content. You can use any sensible keyword analysis tool to verify their search volume, CPC, competition.
Apart from this, you can also search for good long-tail keywords for your site by using Google keyword planner. This tool shows the search volume, CPC, competition, etc. of keywords.
First of all, visit the Google Keyword Planner website. Then follow the tutorial given below,
• Here you click on Discover new keywords.
• Copy your short tail keyword (toys for dogs, indestructible dog toys, dog chew toys) here. Then click on the START button.
• This will show several results associated with your keyword (keywords idea). From here you'll choose smart long-tail keywords for your content.
• Best tools to search long-tail keywords
The Best tool for long-tail keyword search
There are several tools on the market within the market for long-tail keyword analysis that can help you realize sensible long keywords. Here is their list below,
Answer the Public – Managing this tool, you can simply discover long-tail keywords. When you explore for any keywords on it, it further shows connected keywords.
Google AutoComplete Tool – It helps you discover long-tail keywords for any variety of niche. Just type in your keyword. This can provide you with good results for long-tail keywords.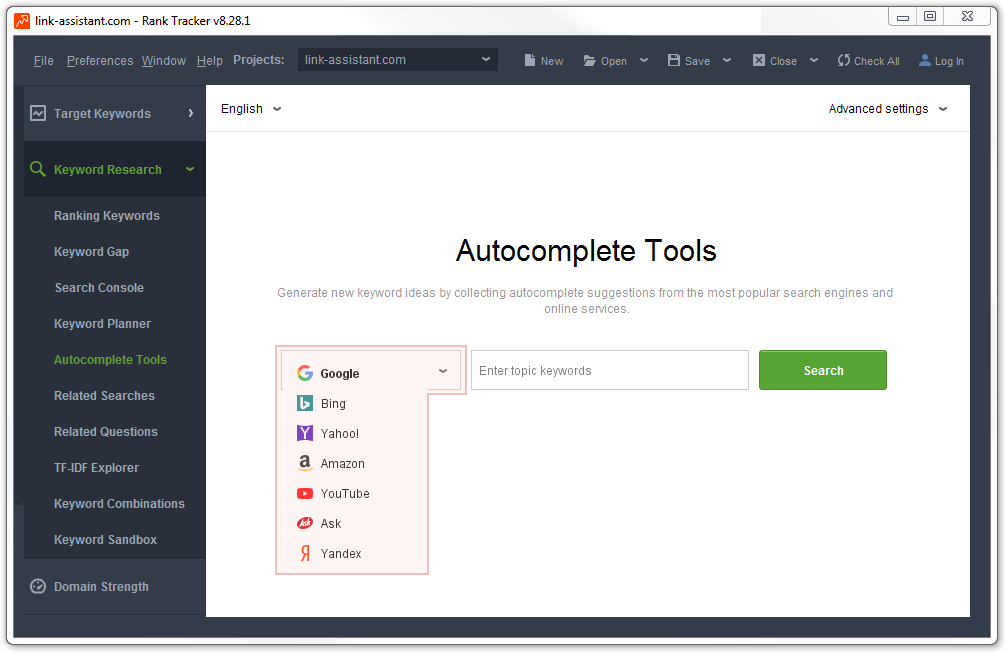 Google Auto-Suggest – I told you above, enter your keyword in Google search, it will start showing long-tail keywords related to your keyword. As you can see in the screenshot below.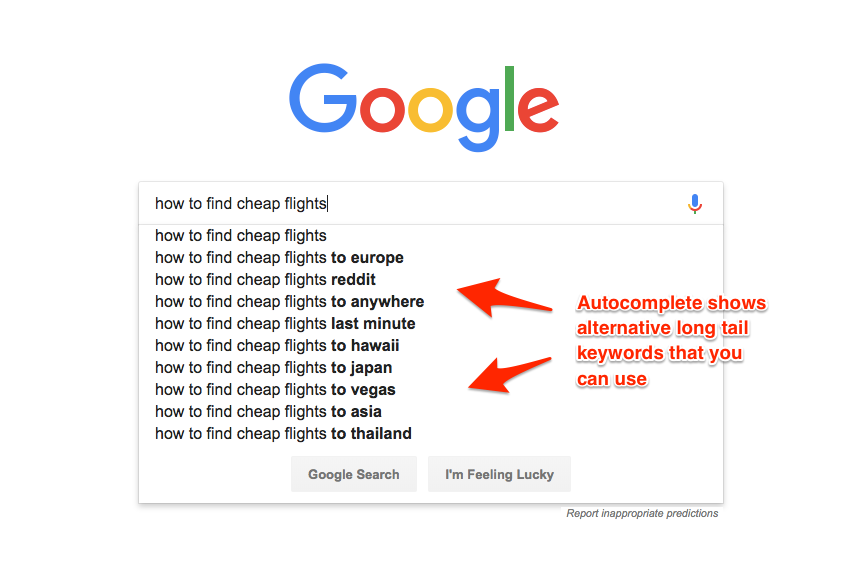 Google Keyword Planner – Developed by Google is a very good keyword research tool. With the help of this, you can easily find any type of keyword whether it is a long-tail keyword or whatever. With the help of this tool, you can find out the keyword competition, monthly searches, CPC, and many more things.
Soovle – This can actually be a well-liked tool that helps find long-tailed keywords.
Google related keyword search – This method can also be very helpful for you in searching for Google-related keywords search – Long tail keywords. When you search for anything in Google, after the search results, you see some keywords below which are in the form of long-tail keywords. So you can use these like long-tail keywords for your site.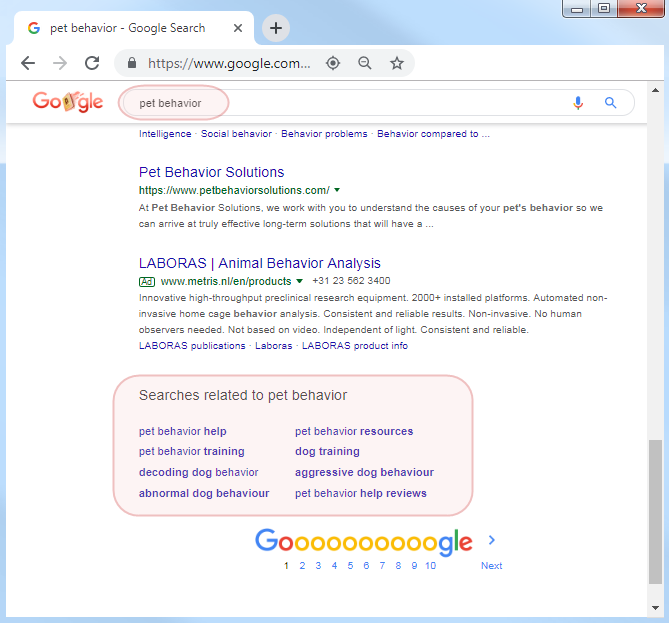 Ubersuggest – This tool I like very much and is my favorite. It has been developed by Neil Patel. With the help of this tool, you will be able to realize sensible long-tail keywords.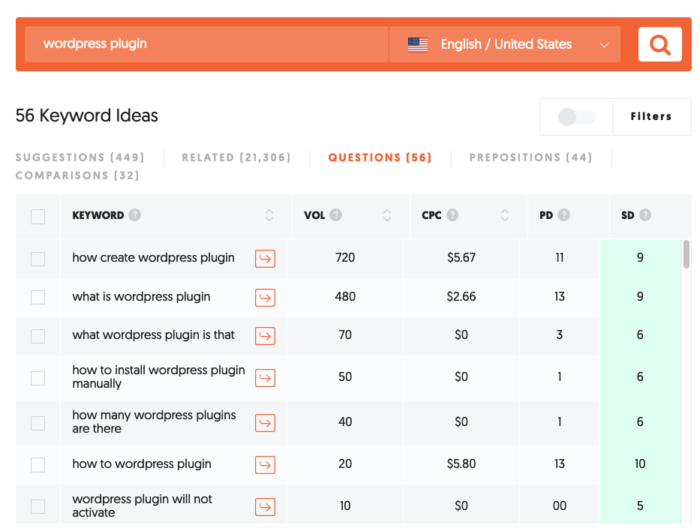 SEMrush – This is one of my favorite tools which helps you to do keyword research as well as keep an eye on your competitor. However, its free version comes with very restricted options. Its premium version starts at $ 99.95 per month.
Ahrefs – This is a premium keyword research tool that helps in finding good keywords for your website and keeps an eye on the competitor.
How to Use Long-Tail Keywords
Now that you have just finished the list of excellent keywords, let's start optimizing the diary.
1. Write a brand new diary post utilizing long-tail keyword
Write a new article in your diary and optimize it with long-tail keywords.
But keep one issue in mind, do not use only 1 long-tail keyword in your content.
Optimize your content with several long-tail keywords. This method helps you motivate sensible rank in SERPs.
2. Update your previous diary post
Try to optimize subheading with all elements of your diary post such as title, meta description, and long-tailed keywords, even pictures.
This technique helps boost each of your rankings and traffic.
Title – Manage well-researched long-tail keywords for your title. Analysis of microorganisms and well-liked titles with your content. Produce a title of your own with long tail keywords supported titles that may receive additional shares.
Meta Description – Like the title, apply the same process to the meta description. Maintain your meta description brief and descriptive.
Content – Along with writing lengthy your content, use long-tail keywords in the right place. This helps your content rank higher in SERPs. But retain in mind one point, don't do keyword stuffing in your content.
Images – Use the long-tailed keyword associated with your main keyword within the ALT tag (optional text) of your image. This helps you generate sensible rank in image search.
Subheadings – It is important to use the correct heading when writing content. This makes your content reader-friendly. Use your main keywords and long-tailed keywords in the subheading. This helps search engines understand your content higher.
The Conclusion
What did I tell you about the long-tail keywords here? What are its benefits? How to use the Long Tail keyword? The most effective tool for looking at long-tailed keywords.
If you are very new to blogging, this lesson can help you start keyword analysis within the right approach. This will facilitate your diary to inspire quality in the present.